Startup Quota is full! Thank you for your support!
This may be the First Pitching Event at the CommChest Charity Walk
---
ParticleX is proud to organize the first Investment Pitching at the Community Chest Walk for Millions on November 20, 2022.
Background
Inspired by events like the elevator pitch in town, our CXO Mingles Tsoi tried to correlate pitching with a good cause. The upcoming Community Chest Walk is a spectacular event where people can walk through the marine viaduct of the Cross Bay Link in Tseung Kwan O, it is the first marine viaduct in Hong Kong with a carriageway, cycle track and footpath. Investors are invited to attend the pitching sessions by some early-stage startups, while they are setting foot in the new landmark bridge, and raising funds for Family and Child Welfare Services supported by the Chest.

Pitching While Walking
The entire 6-kilometer Walk will take approximately 90 minutes. The "Pitching @ CommChest Walk" targets to invite investors to form groups and listen to the pitches from startup founders.
Early-stage (seed and angel stages) startups are welcome to join;
Each startup team will have one representative to do the pitching;
The duration of each pitching session is about 5 to 10 minutes;
The organizer will try to arrange the best relevant match for startups and investors;
Though there are no prizes and no financial commitments, this investor meetup for a good cause will give you a splendid experience.
---
Registration for Startups – Full
For investors who are interested in joining the Walk, please email our CXO at [email protected]
For volunteers who are willing to assist with our preparation and logistics work before and during the event, please contact us at [email protected]

Donation
The purpose of this event is fundraising for the Community Chest Walk. Your contribution directly to the Community Chest is highly appreciated. Please send a copy of your donation receipt to us for consolidation to the Community Chest as our event initiative. Details of the Donation Methods can be found on the official CommChest website.

Event Details
Date : November 20, 2022 (Sunday)
Time : Please refer to email for details
Assembly Location: Tiu Keng Leng MTR Station Exit A1 & A2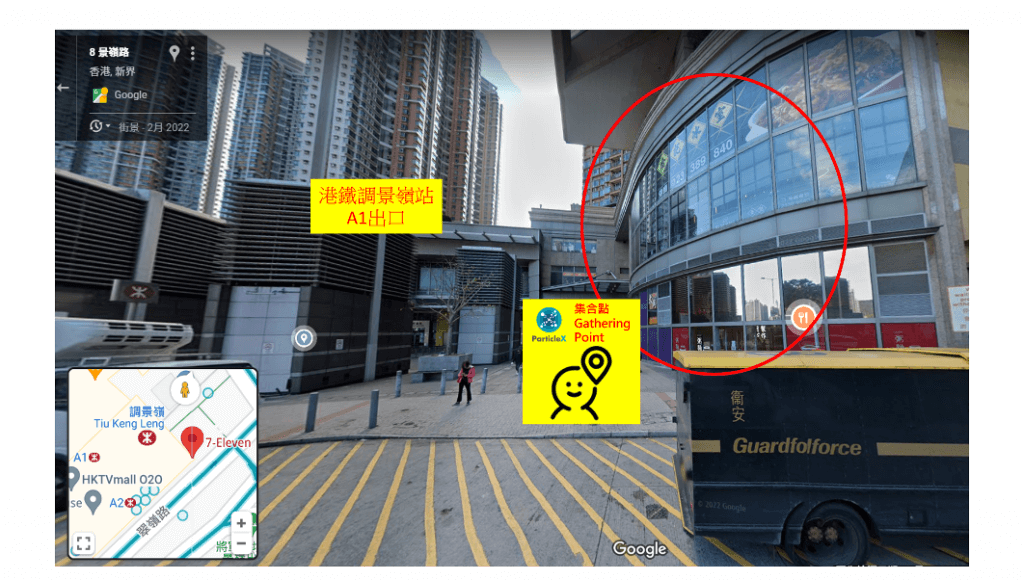 Location : The walk will start near the junction of Po Yap Road and Po Shun Road in Tseung Kwan O (TKO)
Google map: https://goo.gl/maps/jJJAKDu9LTkrmV3z9
Enquiry: [email protected]

Guest List:
Guest of Honor to kick off the Walk
Hon Duncan CHIU, Legco Member
Investors List:
Cyberport – Mr Eric Chan, Chief Public Mission Officer at Cyberport Hong Kong
City University of Hong Kong – Dr Laura Lo. Associate Vice-President
CLP Holdings Limited – Ms Joyce Chan, Assistant Manager, Portfolio
Gobi Partners GBA – Mr Fred Li, Executive Director
HKSTP Venture Fund – Mr Leo Luk, Seed & Early Stage Investor
HKSTP – Mr Tommy Shek, Capital, Corporate Development
HKSTP – Mr Andy Ng, Manager, Investor Engagement
Pacific Century Group – Mr Jonathan Chan, Assistant Manager
MediConcepts Limited – Mr Benjamin Chan, Managing Director
Samena Capital – Mr Vincent Chan,Senior MD and Head of Asia
The Hong Kong Polytechnics University – Mr Eric Cheung, Investment Manager
and more
Sponsor:
Please stay tuned to our website and pay attention to the latest updates.