We are delighted to announce that our portfolio company, viAct.ai, has been recognized as a 2023 TechPioneer by the World Economic Forum! This exceptional achievement highlights their dedication and innovation in using Artificial Intelligence and Computer Vision to revolutionize construction monitoring.
Technology Pioneers
The Technology Pioneer community consists of early-stage start-ups from around the globe, focused on developing and deploying new technologies and innovations. Each year, the World Economic Forum selects 100 companies to collaborate with leading political, business, and cultural leaders to address challenges facing people and the planet. We proudly acknowledge that ParticleX portfolio companies, such as Ampd Energy, Avant Meats, and Butlr, have also received this prestigious award in previous years.
As a tech investment fund, we're committed to playing our part in tackling unprecedented global challenges. We believe in the power of innovation to drive progress and positively impact people's lives. That's why we're proud to be part of the early-stage start-up community and invest in promising tech based start-ups.
viAct.ai |Automating Construction Monitoring Software
Workplace safety is a top priority for the Hong Kong Government. They consistently review public works' safety management systems to maintain high standards. They also implement various strategies to improve site safety performance, including evaluating tenders, supervising construction, regulating contractors, applying project design and contract provisions, raising public awareness, promoting safety initiatives, and adopting technology.
viAct's AI-driven smart site safety system offers comprehensive safety solutions for the construction industry. Using video analytics, it detects safety non-compliance and hazards at construction sites, such as PPE non-compliance, danger zone intrusion, falls, and slips. Its proprietary AI monitors various scenarios, like work at height and confined space tasks. Instant alerts notify stakeholders of risky situations via SMS, email, or messaging apps.
viHUB, the centralized management platform, acts as an all-in-one data and automation hub. The digital works supervision system records AI-generated insights, enabling remote inspection of construction sites. As a result, viAct enhances safety performance and redefines site safety in Hong Kong's construction industry.
viAct's groundbreaking AI algorithms have revolutionized the way industries monitor and manage job sites, transforming visual data into actionable insights. viAct's "Scenario-based Vision Intelligence" solutions serve various sectors, including AEC, realestate, oilandgas, manufacturing, and mining, across Asia, Europe, and the Middle East. 🌍 More information please visit www.viact.ai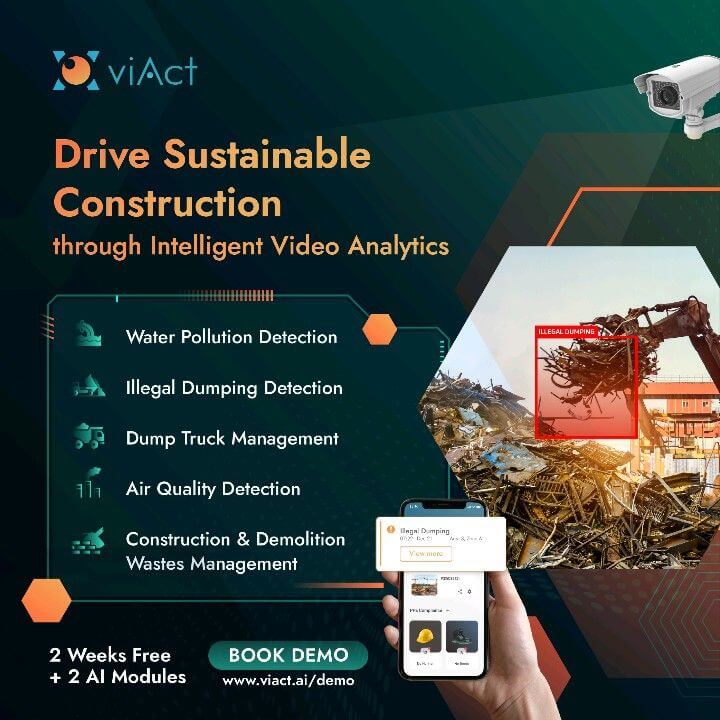 viAct.ai's consistent recognition includes Top 100 Global #ConTech Startups 2019 by BuildWorld & PwC, Top 50 Contech Startups 2020 by CEMEX Ventures, and Forbes 100 to watch list in 2022. They were also finalists in the ParticleX Proptech Global Challenge, receiving investment and resource support from ParticleX in 2021. 🏆
ParticleX Urbantech Global Challenge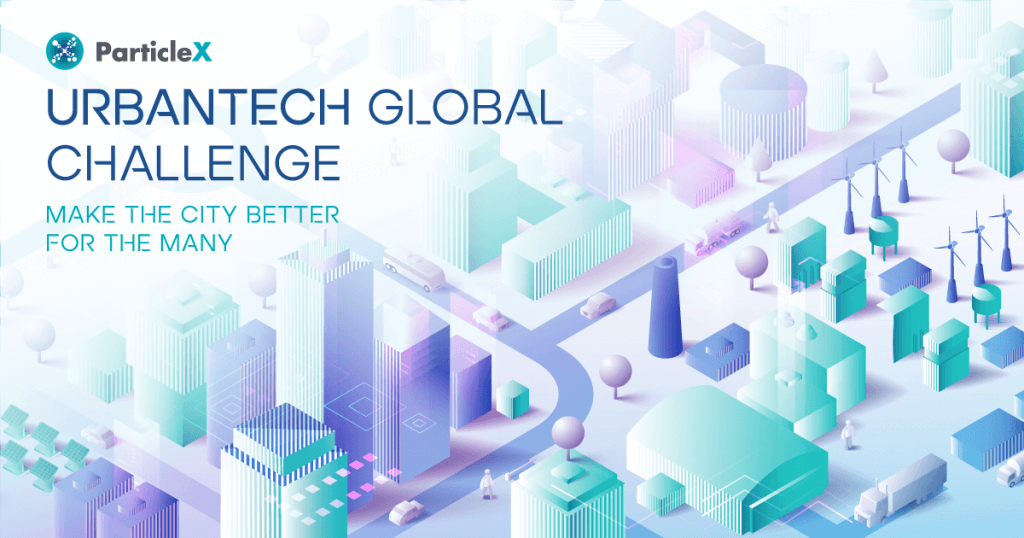 In 2020, we launched the ParticleX Proptech Global Challenge as a response to the impact of the COVID-19 pandemic on urban spaces, emphasizing the need for sustainable and resilient cities. In 2022, we expanded the program's scope and rebranded it as the "ParticleX Urbantech Global Challenge (PUGC)." This initiative fosters collaboration and innovation in the urbantech ecosystem by connecting entrepreneurs, corporations, incubators, and investors. Our first cohort included strategic partners such as Hong Kong Science Park, MTR, Chinachem, SOCAM, Baguio, HKAI Lab, and Startmeup (Invest HK), among others.
"Urbantech" refers to companies that develop innovative technology to enhance urban life and promote city sustainability. Our program focuses on six core categories: 1. Real Estate & Built Environment, 2. Infrastructure & Utility (including Green Energy), 3. Transportation & Mobility, 4. Circular Economy, 5. Food & Public Health Safety, and 6. Lifestyle, Culture & Education.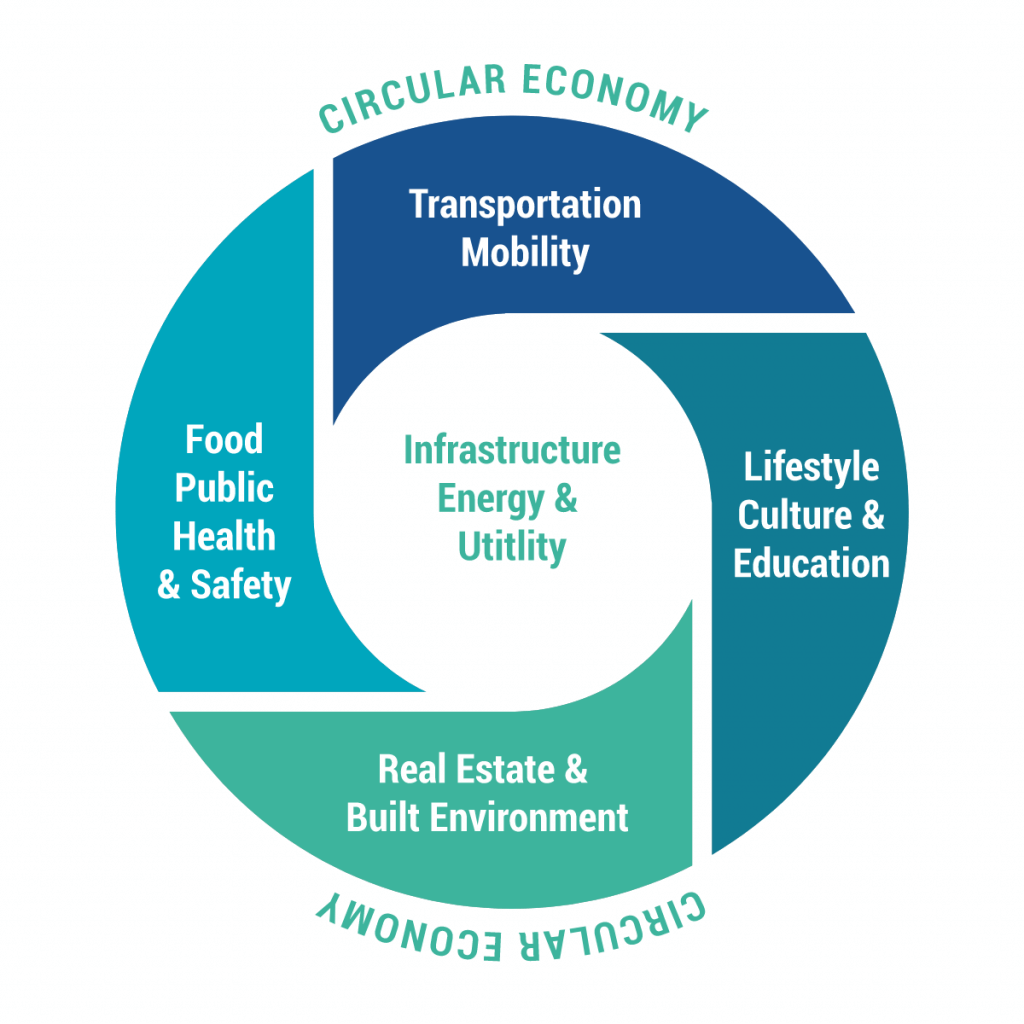 For the upcoming ParticleX Urbantech Global Challenge batch, we will continue utilizing our agile and unique matching mechanism to connect leading urbantech startups with venture investors, incubators, property developers, and relevant corporate clients. Our goal is to facilitate product-market-fit validation, procurement and investment opportunities, and cross-collaborative actions that empower the community and ecosystem players.
We aim to recruit top global startups offering innovative urbantech solutions. Shortlisted candidates will be invited to meet our strategic and program partners for business matching and/or investment due diligence. This approach promotes corporate-startup interaction and collaboration, incentivizing overseas startups to develop their businesses in Hong Kong, China, and other Asian regions. Stay tuned for the 2nd ParticleX Urbantech Global Challenge in September 2023 and follow us on LinkedIn for updates.