In a recent interview with EJ Tech, ParticleX's Chief eXploration Officer, Mr Mingles Tsoi, discussed the government's newly launched "RAISe+ Scheme" and shared valuable insights on investment intentions and perspectives from an experienced investor's point of view. The program, backed by a substantial HKD 10 billion fund, aims to facilitate the transformation of local research outcomes, attracting significant attention from the technology and investment sectors. Government's "the Research, Academic and Industry Sectors One-plus Scheme (RAISe+ Scheme)":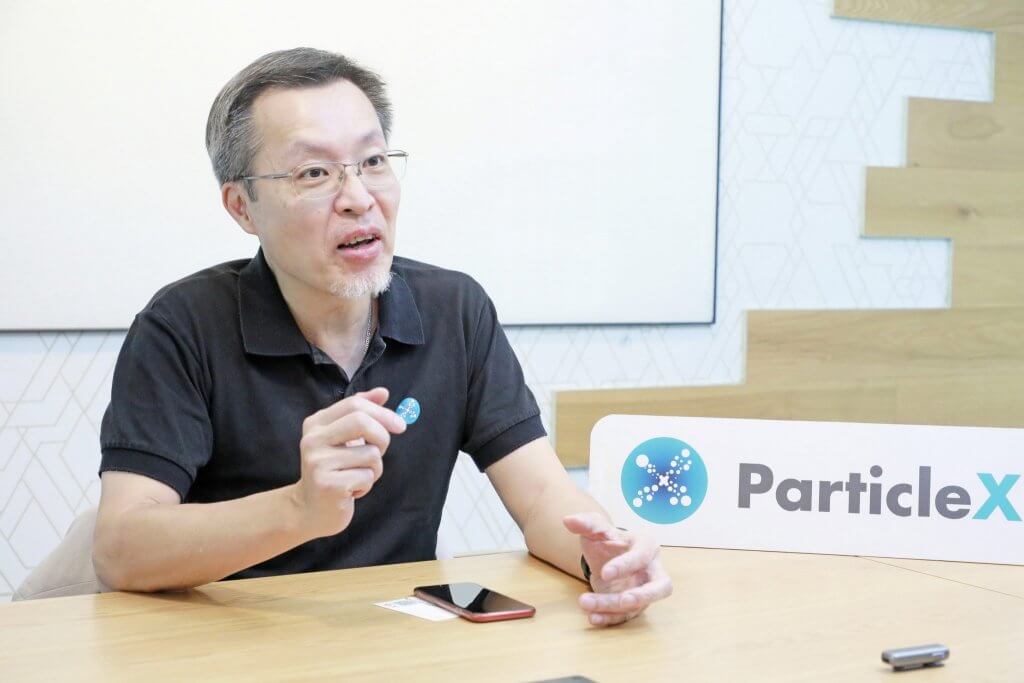 Mr Tsoi expressed his positive view on the government's initiative, highlighting the substantial funding commitment of HKD 10 billion and its potential impact. However, he emphasized the importance of careful evaluation and cooperation to ensure that research projects can effectively materialize. While the program currently provides a minimum funding of HKD 10 million for approved projects, Mr Tsoi suggested that reducing the funding amount to around HKD 5 million may be more suitable for early-stage research and development (R&D) projects. This approach would allow for diversification of investments, mitigating risks and benefiting a larger number of research initiatives.
Mr Tsoi also discussed ParticleX's own initiative, the ParticleX Urbantech Global Challenge (PUGC), which encourages commercialization of research outcomes from local universities. The challenge, initially focused on real estate technology, has expanded to include urban technology sectors such as 1) Real Estate & Built Environment, 2) Infrastructure, Energy & Utility, 3) Transportation & Mobility, 4) Food Supply, Public Health & Safety, 5) Circular Economy, Cleaning & Waste Management, 6) Lifestyle, Culture & Education. The PUGC aims to facilitate collaborations between startups and large corporations, providing opportunities for global startups to secure investments from established industry players.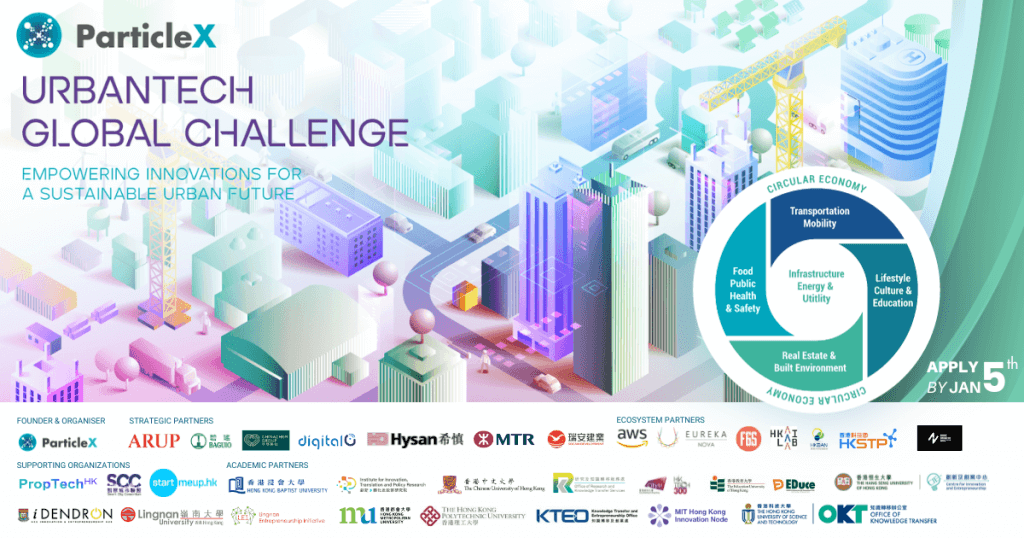 Investment Focus and Evaluation:
When evaluating startups, Mr Tsoi explained that ParticleX prioritizes the technological value rather than specific industry sectors. While technologies such as artificial intelligence (AI) and blockchain are of particular interest to ParticleX, cloud computing, robotics, and pharmaceutical projects are comparatively less explored due to existing industry leaders, ease of replication, and longer return cycles. The focus on technological value allows ParticleX to identify promising startups with potential for disruptive innovation.
Challenges in Research Commercialization:
Drawing from his experience at the Hong Kong Chinese University's Entrepreneurship Research Center, Mr Tsoi highlighted the challenges in commercializing research outcomes. He emphasized the importance of startups identifying the pain points of their target customers and positioning their products as the unique solution. Mr Tsoi also stressed the need for research teams to collaborate with business partners who can provide sales and operational support. By starting with business-to-business (B2B) approaches, startups can establish a solid foundation before expanding to other parts of the value chain.
Conclusion:
Mr Tsoi's insights shed light on the government's "RAISe+ Scheme" and ParticleX's investment strategies in the context of the ParticleX Urbantech Global Challenge (PUGC). By emphasizing careful evaluation, diversification of investments, and collaboration between academia and industry, Mr Tsoi brings valuable perspectives to the thriving startup ecosystem in Hong Kong. The launch of the government program and ParticleX's commitment to supporting research commercialization and technological innovation are positive steps towards fostering a vibrant entrepreneurial landscape in the region.
Source: EJ Tech – 風投獻計 銀碼拆細廣增投資 政府百億「產學研1+計劃」啟動 (ParticleX 蔡明都)
ParticleX Urbantech Global Challenge: www.particlex.com/pugc
RAISe+ Scheme was launched on 18 October. You may refer to RAISe+ webpage (https://www.itf.gov.hk/en/funding-programmes/supporting-start-ups/raiseplus/index.html) for the finalised Funding and Administrative Guidelines and more details. The knowledge transfer and enterpreneur departments of UGC-funded Universities:
City University of Hong Kong (CityU)
Hong Kong Baptist University (HKBU)
Lingnan University (LU)
The Chinese University of Hong Kong (CUHK)
The Education University of Hong Kong (EdUHK)
The Hong Kong Polytechnic University (PolyU)
The Hong Kong University of Science and Technology (HKUST)
The University of Hong Kong (HKU)