We are proud to congratulate our portfolio company, Dayta AI's three co-founders, Patrick Tu , Alex Chu and Eugene Ho on the monument achievement of being selected to be by Forbes on the 30 Under 30 Asia list in Retail and E-Commerce.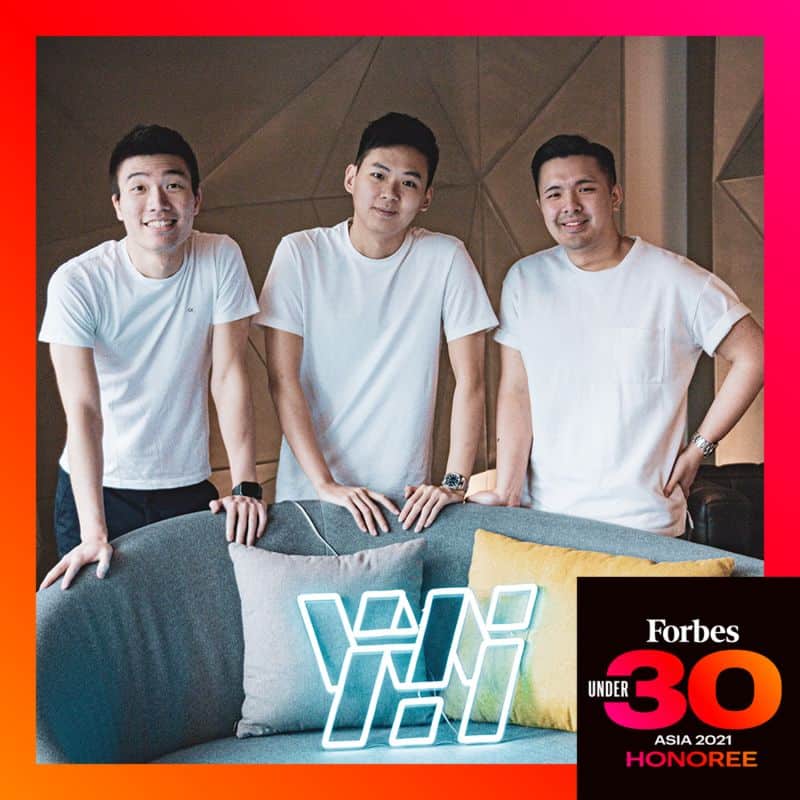 Forbes recently announced its sixth annual "30 Under 30 Asia" list, featuring 300 young entrepreneurs, leaders and trailblazers across Asia, all under the age of 30, who are braving the challenging environment brought about by the Covid-19 pandemic and finding new opportunities amidst the new normal.
Dayta AI has developed Cyclops, a machine-vision software that retailers use to learn more about their customers' retail experiences. Cyclops machine-vision technology identifies patterns such as the demographics of shoppers, their emotions, traffic and their journeys through the stores. Retailers then use the data to optimize their operations and marketing actions and make changes accordingly such as store layout, staffing levels, and in-store or offline marketing.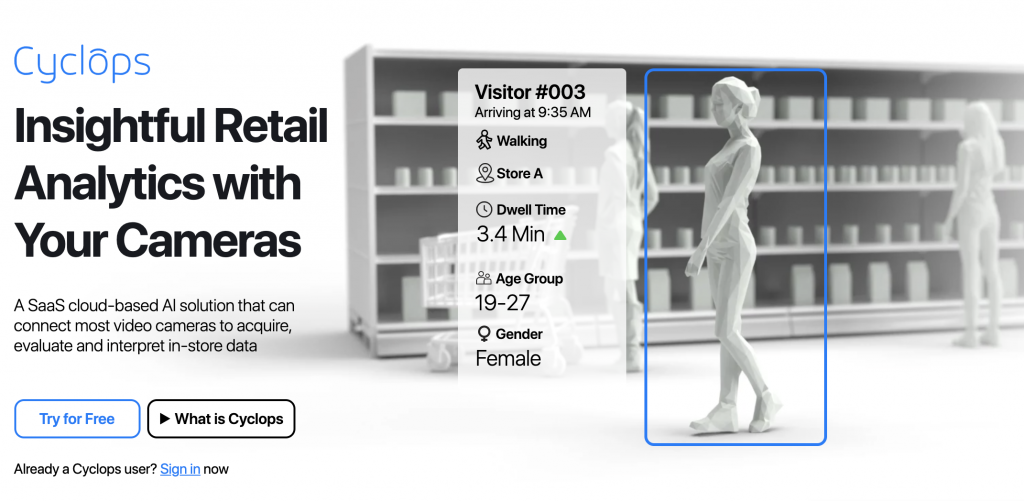 ---
Mingles Tsoi, our Chief eXploration Officer said, " We are glad to see our portfolio and other Hong Kong's startups shine bright on the international stage, we offer our sincere congratulations to all startups recognised in the Forbes 30 Under 30, they are the most noteworthy rising stars in tech who are driving innovation."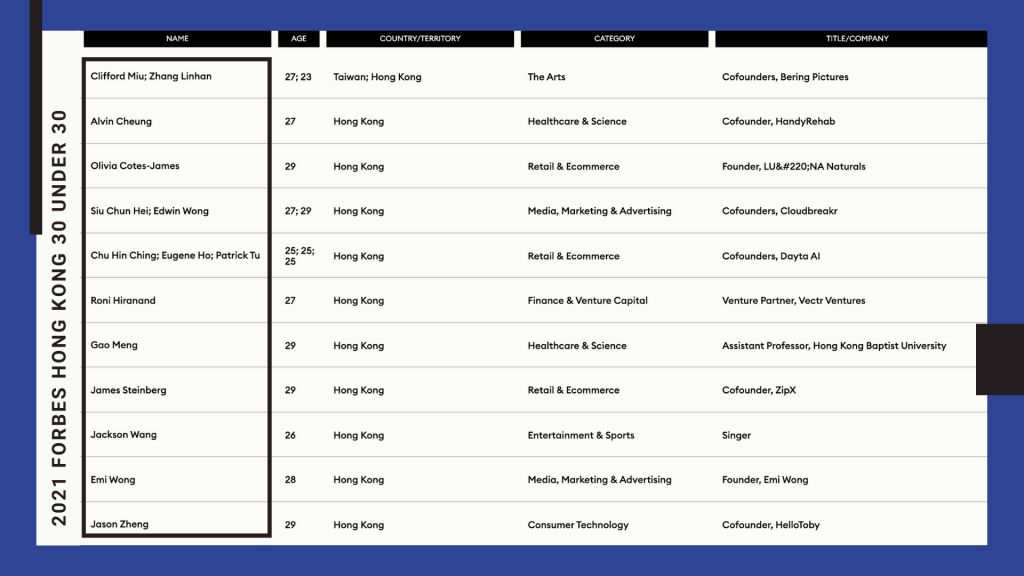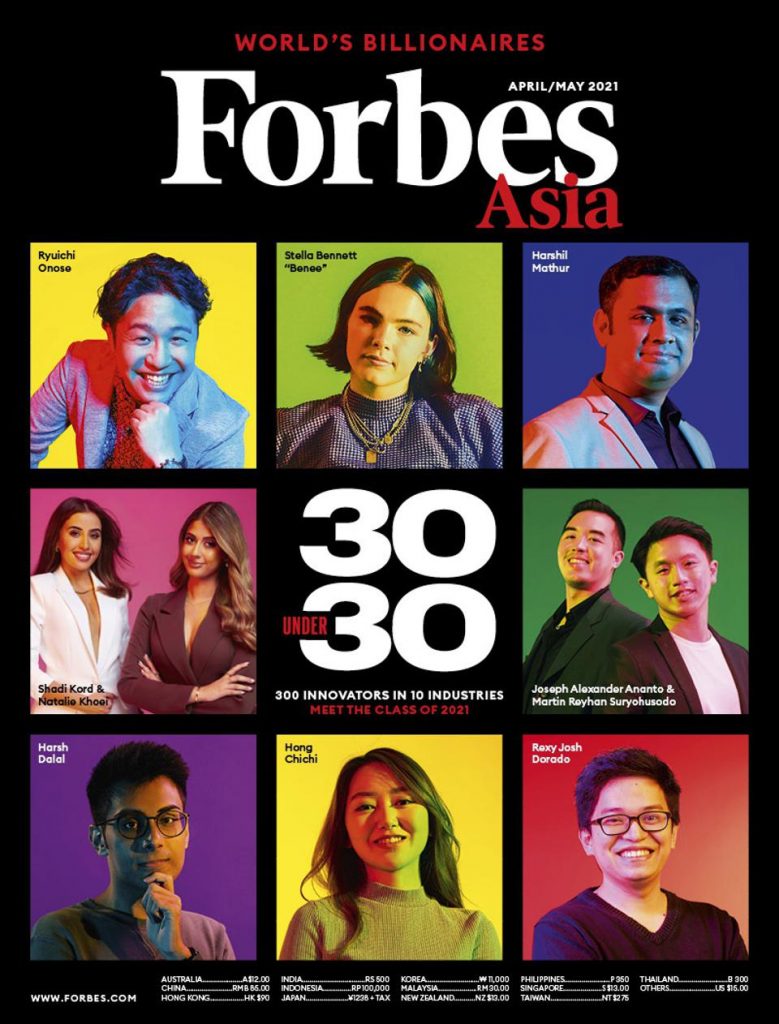 2021 List Highlights 300 Young Entrepreneurs and Trailblazers Who Are Leading the Charge in The New Normal
Forbes annually issues a set of lists comprising many young entrepreneurs and celebrities under 30 from around the world who have shown innovative ideas and the ability to impact the future. A total of 2,500 online nominations were received in the Asian list this year and 30 leaders under 30 were selected across 10 categories by industry veterans in recognition of
their outstanding contribution in driving the development of different sectors and businesses.
The categories are The Arts; Entertainment & Sports; Finance & Venture Capital; Media, Marketing & Advertising; Retail & E-Commerce; Enterprise Technology; Industry, Manufacturing & Energy; Healthcare & Science; Social Impact and Consumer Technology.
Meet The 30 Under 30 Asia: Class Of 2021
Dayta AI website: https://www.dayta.ai/