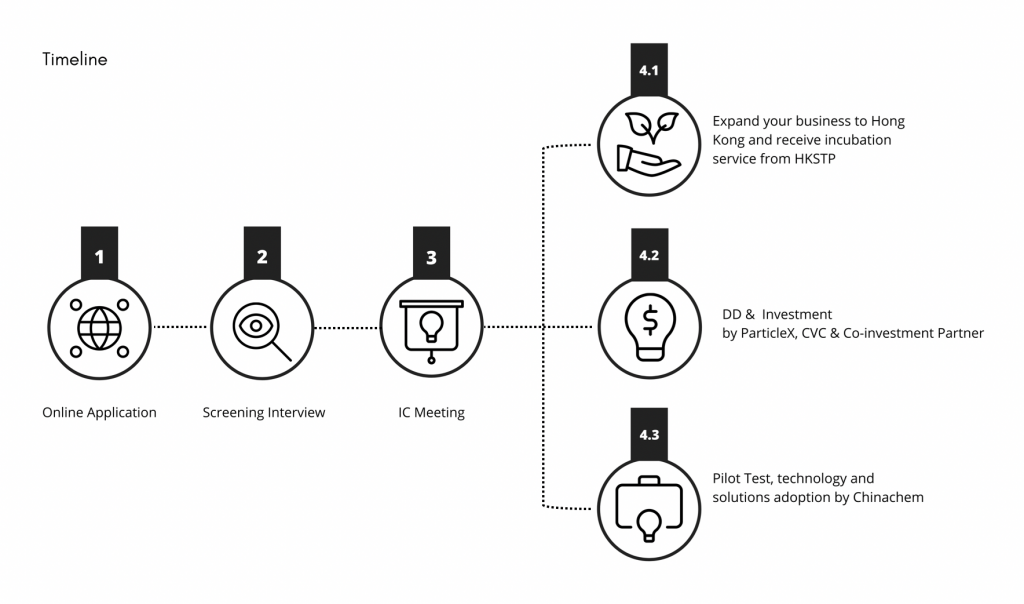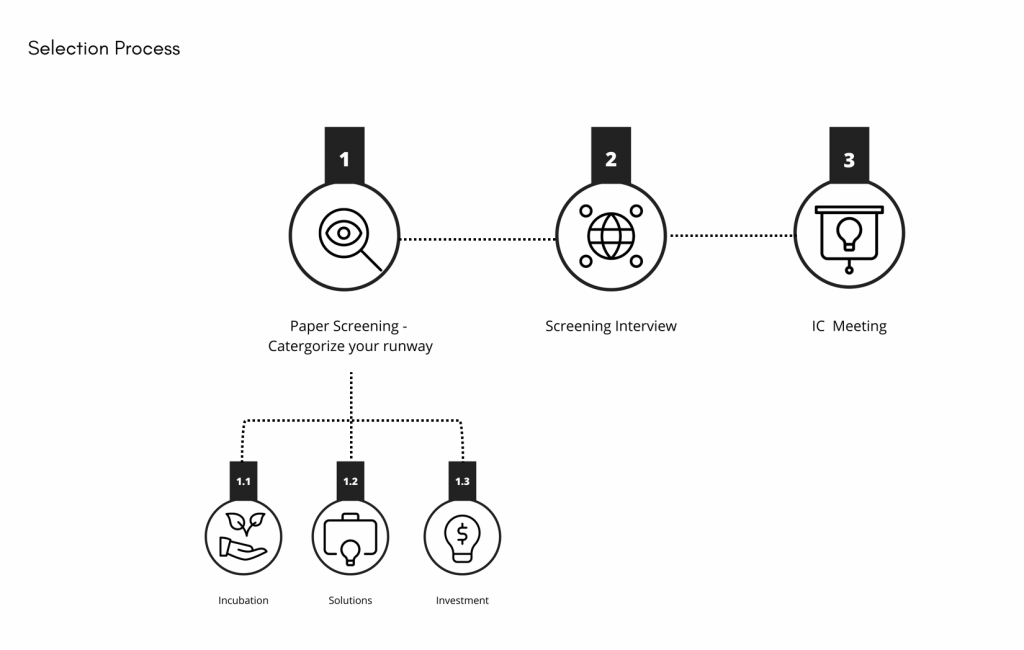 Paper Screening – We shall base on the pitch deck and a checklist of questions to prioritize which teams will be selected to the next stage. We will also categorize your team in different runways (incubation, investment and/or solution offer) according to your intention. Some teams may be followed up by different partners in this stage by providing various supports, such as incubation offers if necessary.
Screening Interview – Shortlisted teams will be invited to join the virtual interview, we will identify teams that are the most suitable solutions for our corporate partners or offer investment opportunities.
IC Meeting – Best teams from second round selection will be invited to attend our monthly investment committee meeting.