PUGC is a multidisciplinary matching approach that connects start-ups and corporations, as well as angel investors and government incubators. Our tech-enabled urban development initiative facilitates cutting-edge technologies tackling urban challenges.
Applications will be divided into the following categories:
Real Estate & Built Environment
Infrastructure, Energy & Utilities
Transportation & Mobility
Food Supply, Public Health & Safety
Circular Economy, Cleaning & Waste Management
Lifestyle, Culture & Education
【Benefits & Opportunities】
Access to bona fide business matching with corporates
Opportunities for funding and incubation
Pitch to ParticleX's network of investors
Business advisory and support
If your company creates innovative solutions that improve city life and create a more sustainable future, this is your chance to shine the spotlight on your product or service. Join us and make a difference! More information, visit: www.particlex.com/pugc
Deadline: 9 Jan 2023, 6pm (HK time)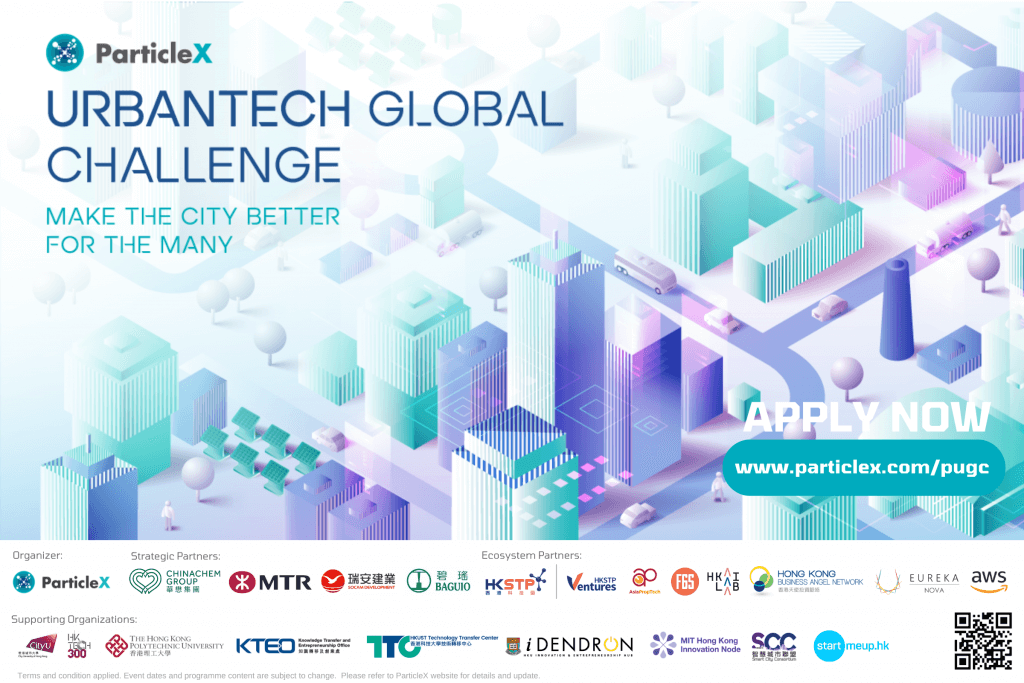 Interactive Analytics Data of Innovative Proptech Solutions
This report summarizes the data and figures from the ParticleX PropTech Global Challenge (PPGC), which took place between September 2020 and March 2022. Sign up now!