Matching Your Startups with Corporates, Investors and Incubators
Excited to announce that we have launched the application phase for ParticleX PropTech Global Challenge 2022.
ParticleX PropTech Global Challenge (PPGC) is a strategic initiative for startups, facilitating innovative technology solutions to real-world challenges in the property and real estate industries or addressing the ESG factors. The programme uses a multidisciplinary matching approach, bridging the gap between start-ups and corporates, as well as angel investors and government incubators. Our unique, one-of-a-kind program avoids the financial shackles of classes, cohorts, commuting and other additional costs incurred prior to getting funding or business contracts.

Joining PPGC will be eligible for evaluation by ParticleX, Chinachem, HKBAN, HKSTP Venture and other co-investment partners. Selected solutions will be matched with potential corporate clients from Hong Kong and Asia Pacific region with a primary focus in construction, property development, and the property management supply chain.
PPGC, in collaboration with HKSTP and HKAI Lab, offers incubation and acceleration program opportunities to eligible candidates. Our partner Chinachem Group will select solutions for pilot testing in their Inno [email protected] program. StartmeupHK, a government division of InvestHK, will help overseas candidates set up their business in Hong Kong. Asia PropTech offers onboarding support and advisory services, while Smart City Consortium provides a resourceful platform to connect with various PropTech industry stakeholders from China and Hong Kong.
Who should apply?
Startups with:
Primary business focus on providing PropTech solutions
Solid foundation for exponential growth, developing new business opportunities, or seeking next-round funding
Current fundraising stage from Seed to Series A
All technology companies offer innovative solutions to stakeholders based around the property lifecycle. Disrupting or advancing the real estate industry to increase efficiency, visibility, experience, flexibility, productivity or create values and address sustainability issues on ESG (environment, social, governance).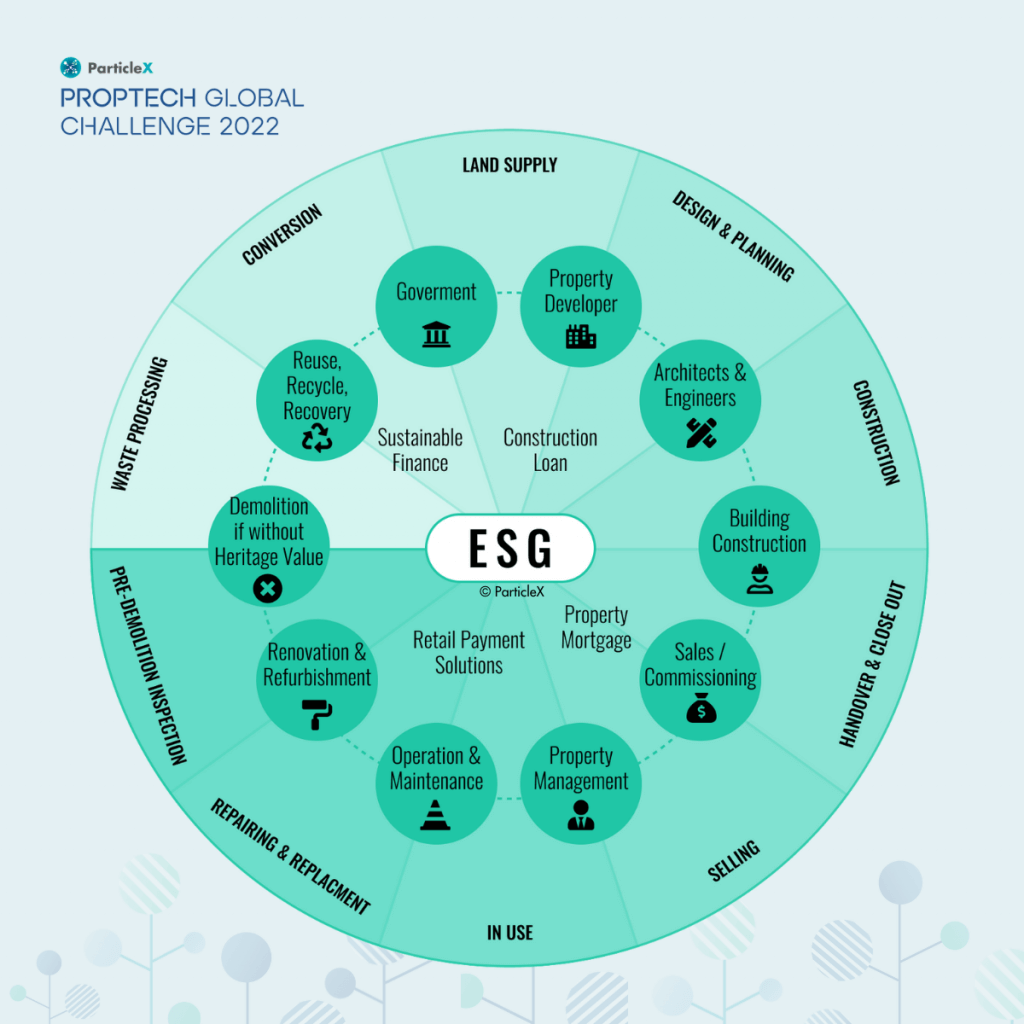 Accepting applications on a continuous basis until 5 Jan 2022. Applications will be reviewed on a weekly basis, but it is highly recommended to submit your application as soon as possible, since we will respond on a first come first serve basis and limited quota every month.