PropTech, a convergence of property and technology, is changing the face of the industry and enhancing the ecosystem with efficient alternatives over traditional practices. In a city like Hong Kong where innovation is key, PropTech is doomed to flourish. With the advent of new technologies and the expansion of market, real estate tech is considered the next big thing that enchant investments. It connects technology evangelists with traditional users. ParticleX, backed by leading developers and tech clusters, are here to cultivate game changers. This is why AWS is joining hands with ParticleX to inspire more digital transformation in the property and real estate industry with the immersion of PropTech.
In this webinar, you will:
learn how leading property developers reshape their business through SaaS
get insights to new initiatives and market trends to break through uncertainty and the importance of bias-for-action
understand how ParticleX work with AWS to accelerate innovation and achieve operational excellence
get introduced to 3 cherry-picked PropTech solutions
---
| | |
| --- | --- |
| Date: | Friday, 14 May 2021 |
| Time: | 2:00 pm – 3:40 pm (Hong Kong Time) |
| Language: | English |
---
Agenda
Time
Session and speaker
2:00 – 2:20 pm

Market Trends & Insights from ParticleX PropTech Global Challenge
Mingles Tsoi, CXO (Chief eXploration Officer), ParticleX

2:20 – 2:35 pm
Accelerating PropTech Innovation & Adoption in Property Enterprises
Andrew Young, Associate Director (Innovation), Sino Group

2:35 – 2:45 pm
How Cloud Computing Empowers & Accelerates PropTech
Chris So, Head of Business Development, AWS Hong Kong

2:45 – 2:55 pm
Startup Sharing (I): Spaceship
Lam Wun Chi, CEO & Cofounder, Spaceship

2:55 – 3:05 pm
Startup Sharing (II): Raspect
Harris Sun, CEO and Founder, RaSpect Intelligence Inspection

3:05 – 3:15 pm
Startup Sharing (III): Imbee
Leo Wong, Co-Founder, imBee

3:15 – 3:40 pm
Executive Panel – Unlocking the Possibilities of PropTech
Andrew Young, Associate Director (Innovation), Sino Group
Chris So, Head of Business Development, AWS Hong Kong
Mingles Tsoi, CXO (Chief eXploration Officer), ParticleX
Harris Sun, CEO and Founder, RaSpect Intelligence Inspection
Keynote Speakers: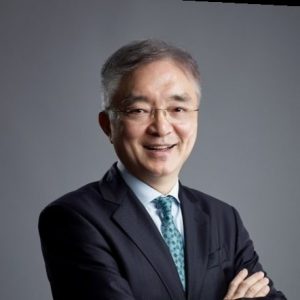 Ir Andrew Young, Associate Director (Innovation) of Sino Group
Andrew has over 35 years of executive experience, having held senior positions including Director of Partnership Development for the Hong Kong Polytechnic University (PolyU) and Chief Commercial Officer of Hong Kong Science & Technology Parks Corporation. In his current capacity as Associate Director (Innovation) of Sino Group, he has overall responsibility for identifying innovations and technologies and driving application in the Group, as well as exploring investment opportunities in technology ventures.
---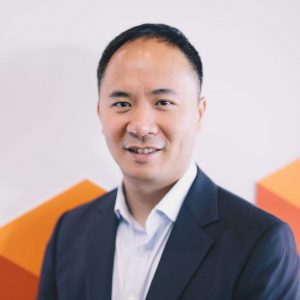 Chris So, Head of Business Development, AWS Hong Kong
Chris joined AWS in 2013 as one of core members building the team of AWS Hong Kong. Chris strategically planned and established the local cloud business from the ground up, successfully grew and helped a number of born-in-cloud organizations in their global expansion. Chris also accelerated business innovations with use of Cloud Technologies in key industries such as Media & Entertainment, to evolve from traditional broadcasting/ printing to OTT and all-in digital. Later Chris stepped up to manage the AWS Enterprise Business and continue to help sizable establishments to retire technical debt and enhance customer experience by leveraging capabilities of the AWS Cloud.
---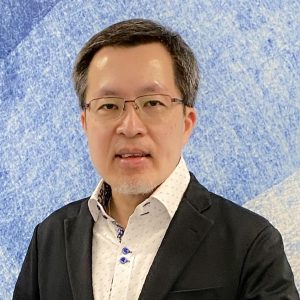 Mingles Tsoi, CXO (Chief eXploration Officer) of ParticleX
Mingles was an entrepreneur owning his own consultancy company since 1997. He is also a pioneer in startup education, working with the CUHK Center for Entrepreneurship as Project Director since 2007. Some of his major accomplishments including the "Hong Kong Social Enterprise Challenge" and the Google's Empowering Young Entrepreneur Program. Prior, he joined KPMG China as the Director of Startup & Innovation Services, mainly responsible for startup and innovative business consulting services for the region. Mingles is the CXO of ParticleX, a tech startup investor and accelerator focus in leveraging and integrating both Hong Kong and Shenzhen resources in business, capital and manpower talents, and fostering startups through smart collaboration.
---
Startup Speakers: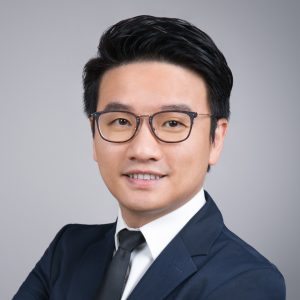 Harris SUN, CEO and Founder of RaSpect Intelligence Inspection
Harris is an entrepreneur. He is passionate in innovation and dedicated in entrepreneurship. He founded the company RaSpect in 2017. The company has been awarded in multiple startup competitions locally, regionally and globally. The company has been well recognized by the investment of a number of venture capital and the ITVF by Hong Kong government. He was invited to Austria for the presentation in the World Summit Awards and has been awarded by the AI-powered building inspection technology. He led a couple of publications in local and international conference and has been recognized with patents. He was named as "The Most Inspiring AI CEOs to watch in 2020" by Industry Wired and "Winner of 2020 AABI Torch Award for Promising Entrepreneur" by Asia Association of Business Incubation. He was one of the founding members of the Innovation Centre of the Cathay Pacific Airways. He led the team to develop aircraft inspection by using AI and drone technology.
---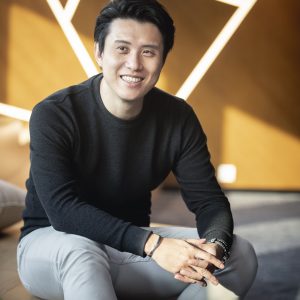 Lam Wun Chi, CEO & Co-Founder of Spaceship
With a persistent and entrepreneurial character, Chilam has been running more than 10 businesses in the past decade. Specialising in the e-commerce and logistics field, Chilam further launched Spaceship in late 2019. With the mission of making everyone ship global easily, Spaceship is the Hong Kong market's first all-in-one logistic solution platform that users can instantly compare and book global and domestic door-to-door courier service easily.
---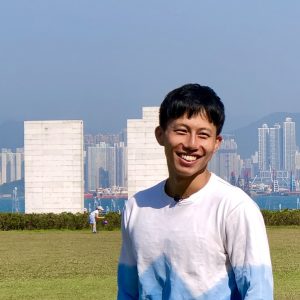 Leo Wong, Co-Founder of imBee
Leo is the Co-Founder of imBee.io, a software that helps companies scale their business across different communication channels. He is a serial entrepreneur – previously, he has also co-founded BornTea, a fast-growing e-commerce tea brand, and Sensbeat, a venture-backed startup while he was in university, Hong Kong University of Science and Technology. Leo received the Champion of Young Entrepreneur Award, and he was the first person ever from HK to be on a CCTV2 <<创业英雄汇>>, the Shark Tank in China. Leo was born and raised in HK, he loves to play football, and he is currently still a competitive swimmer!