We are thrilled and honored to be recognized on the Forbes Asia 100 to Watch list of leading startup backers/ investors. We appreciate not just the acknowledgment, but also the opportunity to collaborate with so many venture partners, including Hong Kong Science and Technology Park, Alibaba Entrepreneurs Fund, Hong Kong University of Science and Technology, and many more.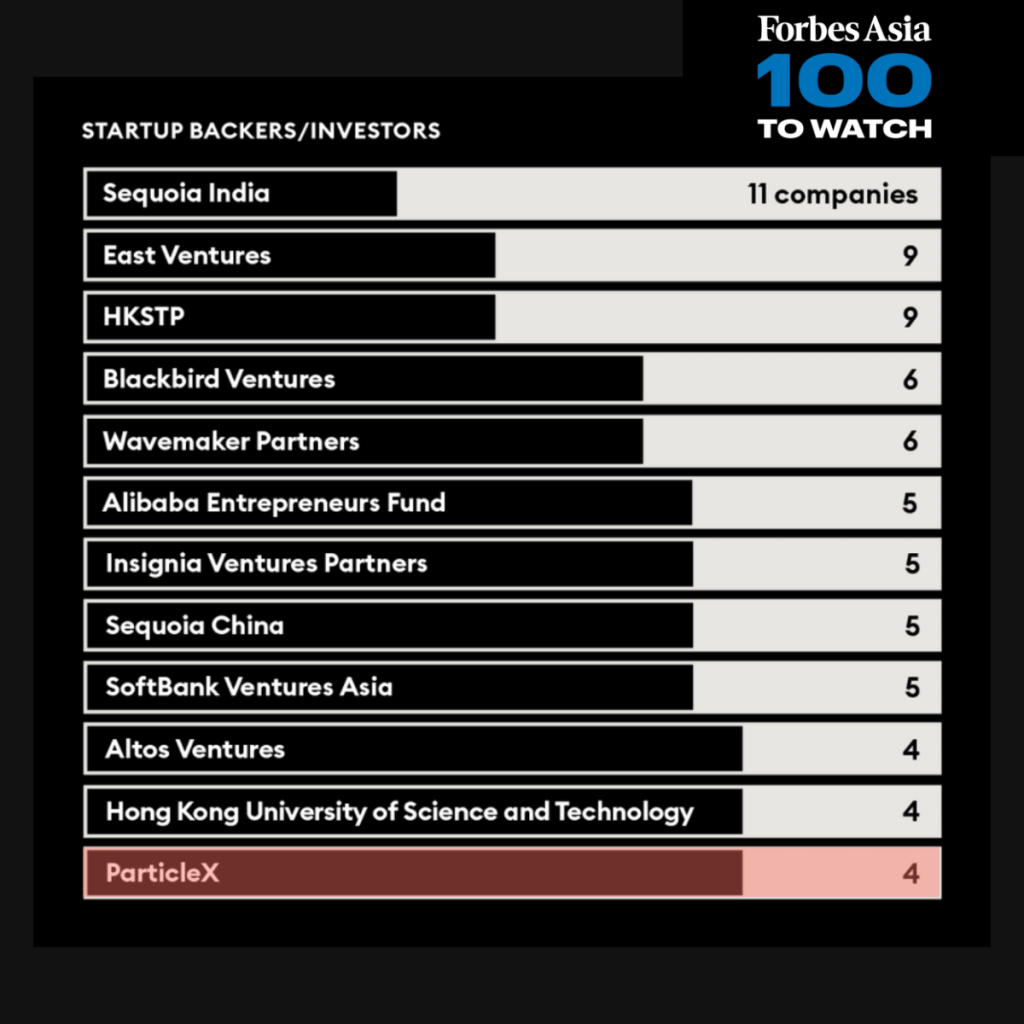 ParticleX is proud to have four Hong Kong start-up companies being recognized on the Forbes Asia "100 to Watch List". Congratulations to our portfolios: Avant, Gense Technologies, Spaceship and viAct for making remarkable progress and impact in the midst of the Covid-19 pandemic.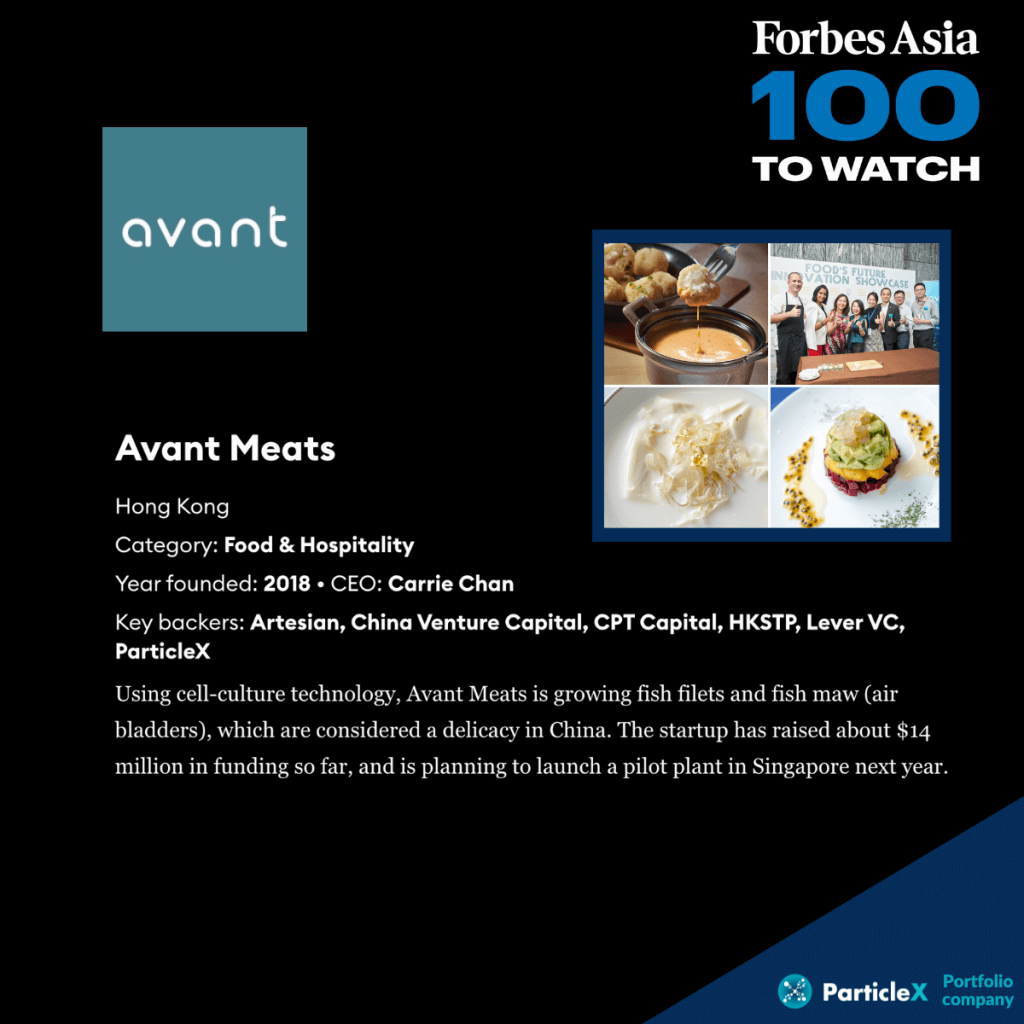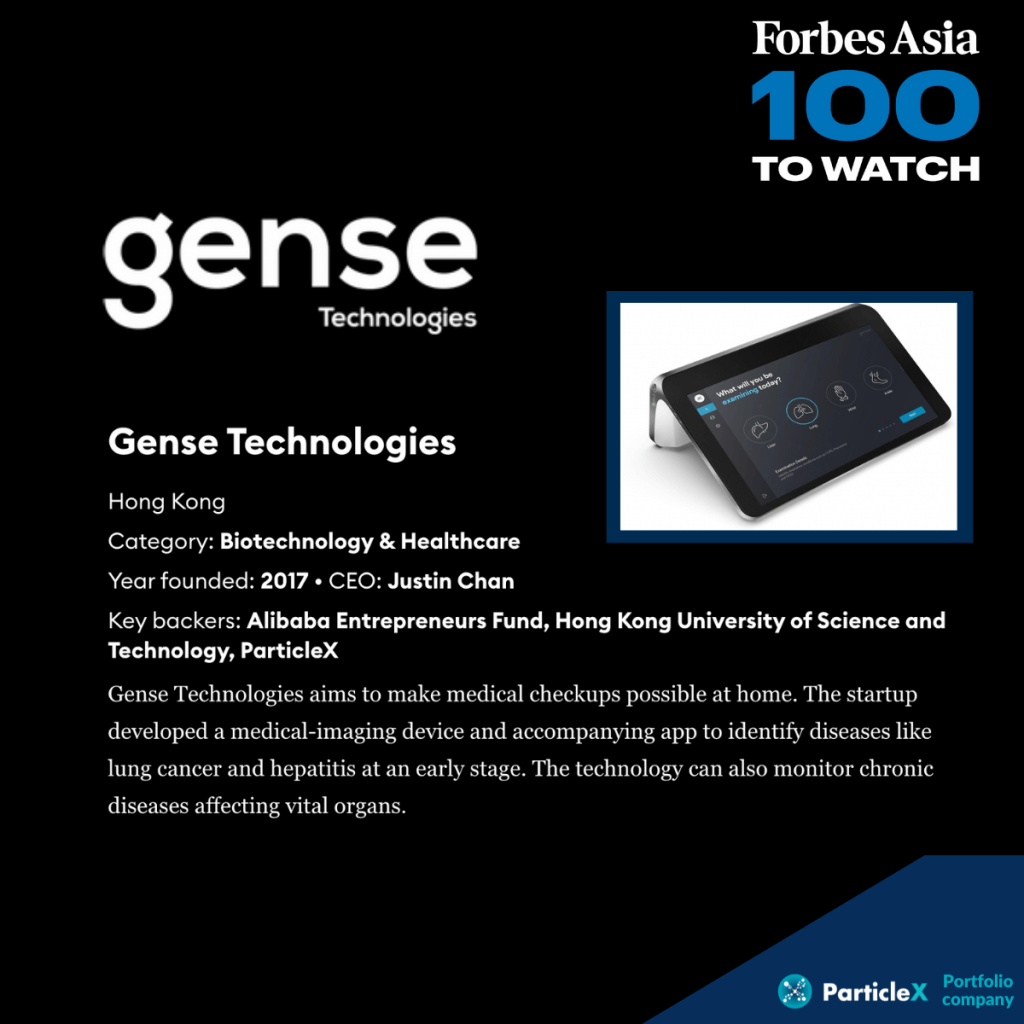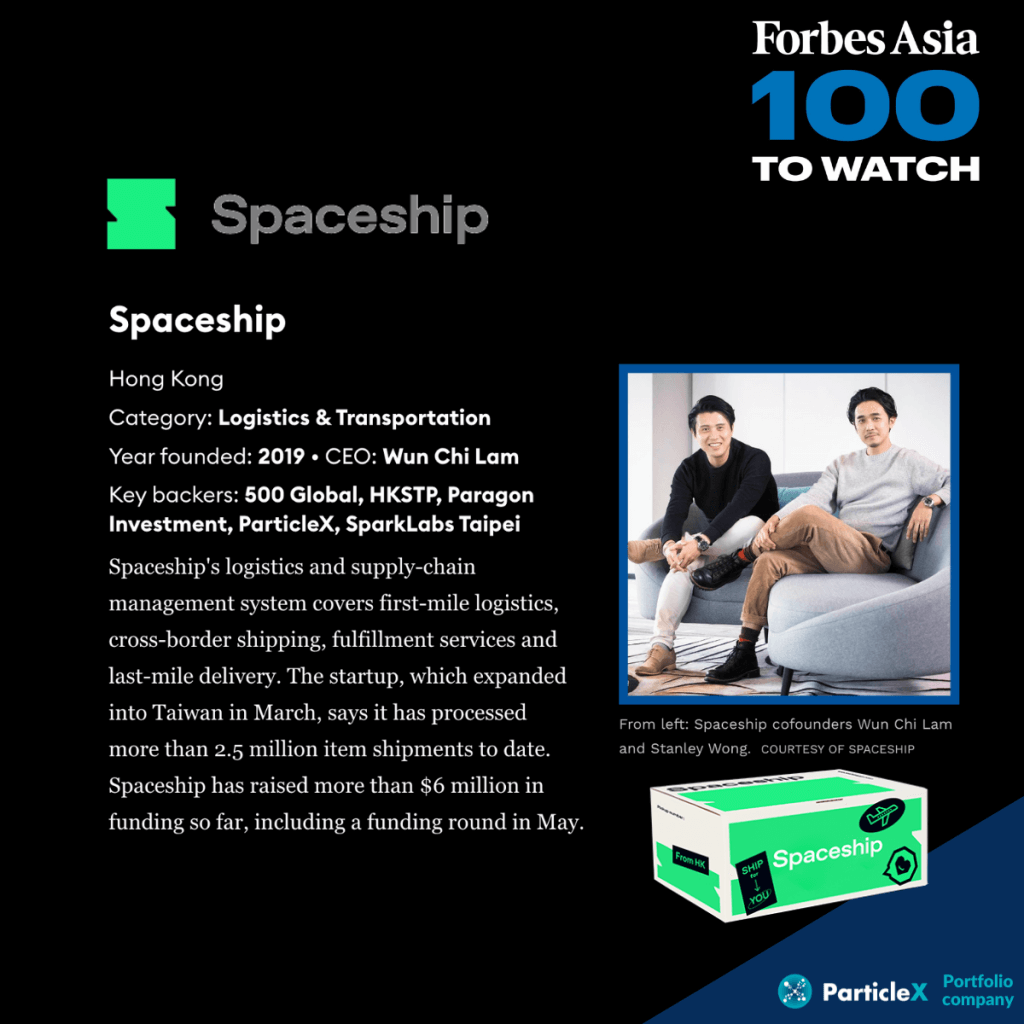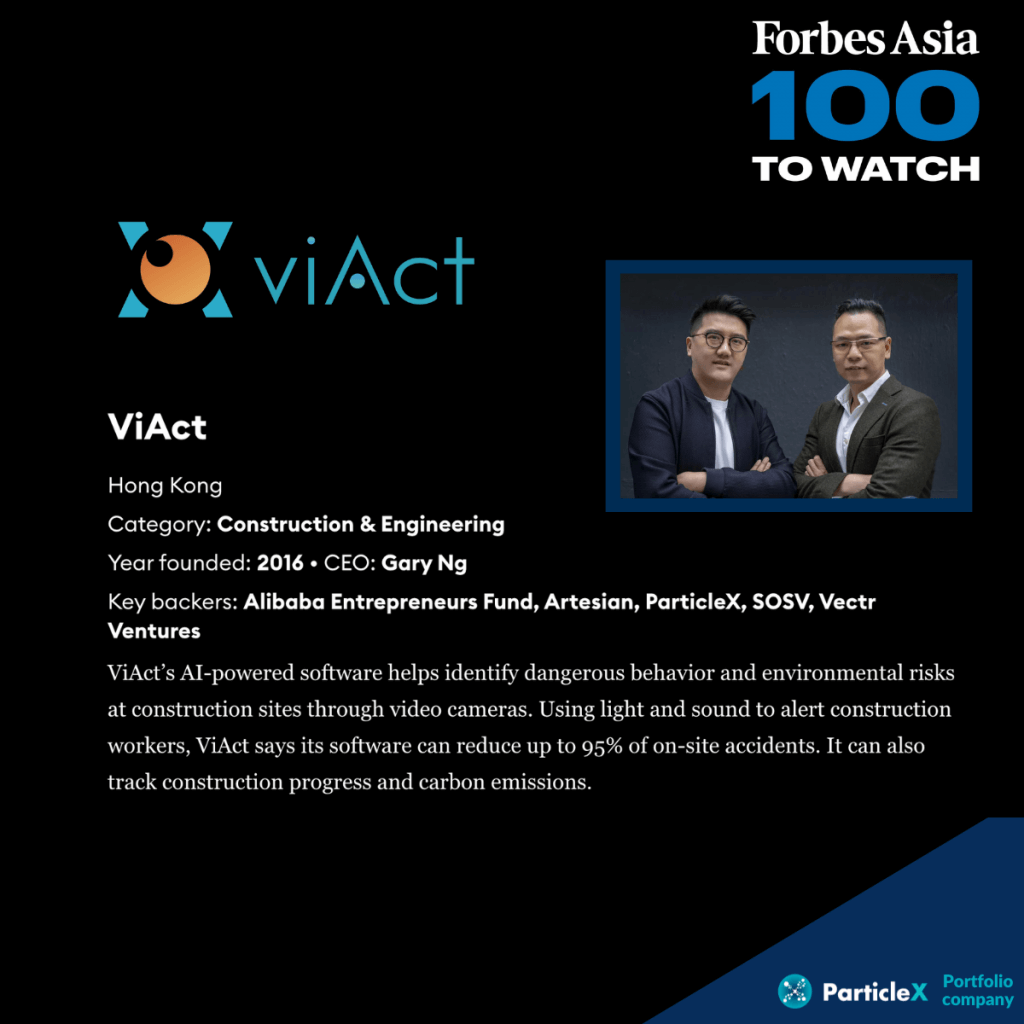 As Asia-Pacific moves into post-pandemic mode, the qualities of creativity, resilience and capacity for change shine through in the second Forbes Asia 100 to Watch list. This year, Forbes Asia spotlight 100 small companies and startups across the region that are addressing real-world challenges with fresh thinking and innovative products and services. These include faster blood tests, more accessible elderly care services, and well-being apps to help those struggling with isolation or burnout. Others on our list are taking aim at climate change, through uber-long-lasting batteries, for example, and more-resilient crops. Some offer fintech solutions to digitalize—and connect—underserved markets. Fifteen countries and territories are represented across 11 categories that include biotechnology and healthcare, e-commerce and retail, and finance. Singapore's vibrant startup community contributed 19 companies to the list, followed closely by Hong Kong with 16.
ParticleX supports tech start-ups from Hong Kong and Global with capital and resources to accelerate their growth. Get Accelerated and funded Now!
The full list is here