ParticleX is proud to have 5 out of 10 Hong Kong start-up companies being recognized on the Forbes Asia "100 to Watch List".
The 100 to Watch list features a diverse range of companies spanning industries such as biotechnology & healthcare, e-commerce & retail, food & hospitality and education & recruitment. Across the Asia-Pacific region, 17 countries and territories are represented, with the lively startup communities in India and Singapore producing 22 and 19 companies respectively. Hong Kong has 10 and Indonesia has eight companies on the list.
ParticleX support tech start-ups from Hong Kong and Global with capital and resources to accelerate their growth. Get Accelerated and funded Now!
Congratulations to our portfolios: Ampd Energy, Dayta AI, Farm66, MediConCen and RaSpect Intelligence Inspection Limited for making remarkable progress and impact in spite of the challenging climate brought on by the Covid-19 pandemic.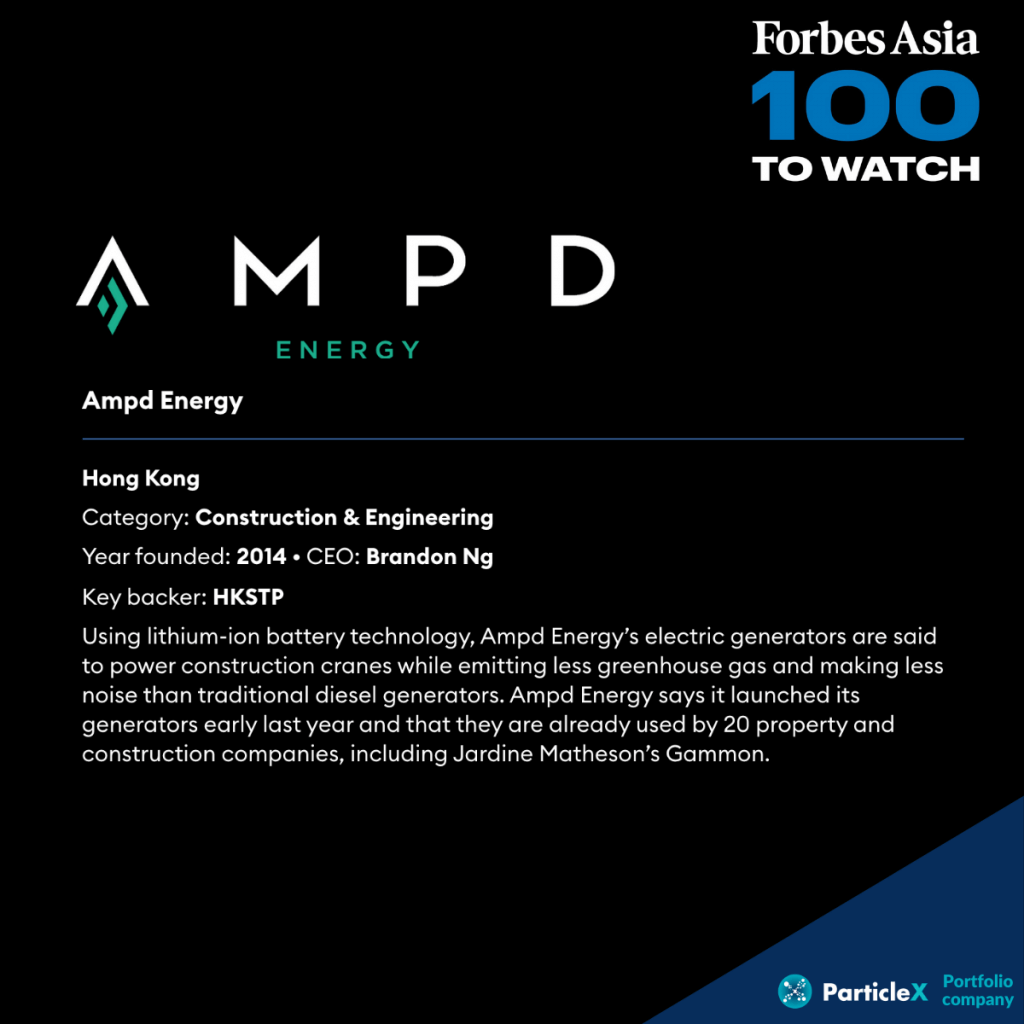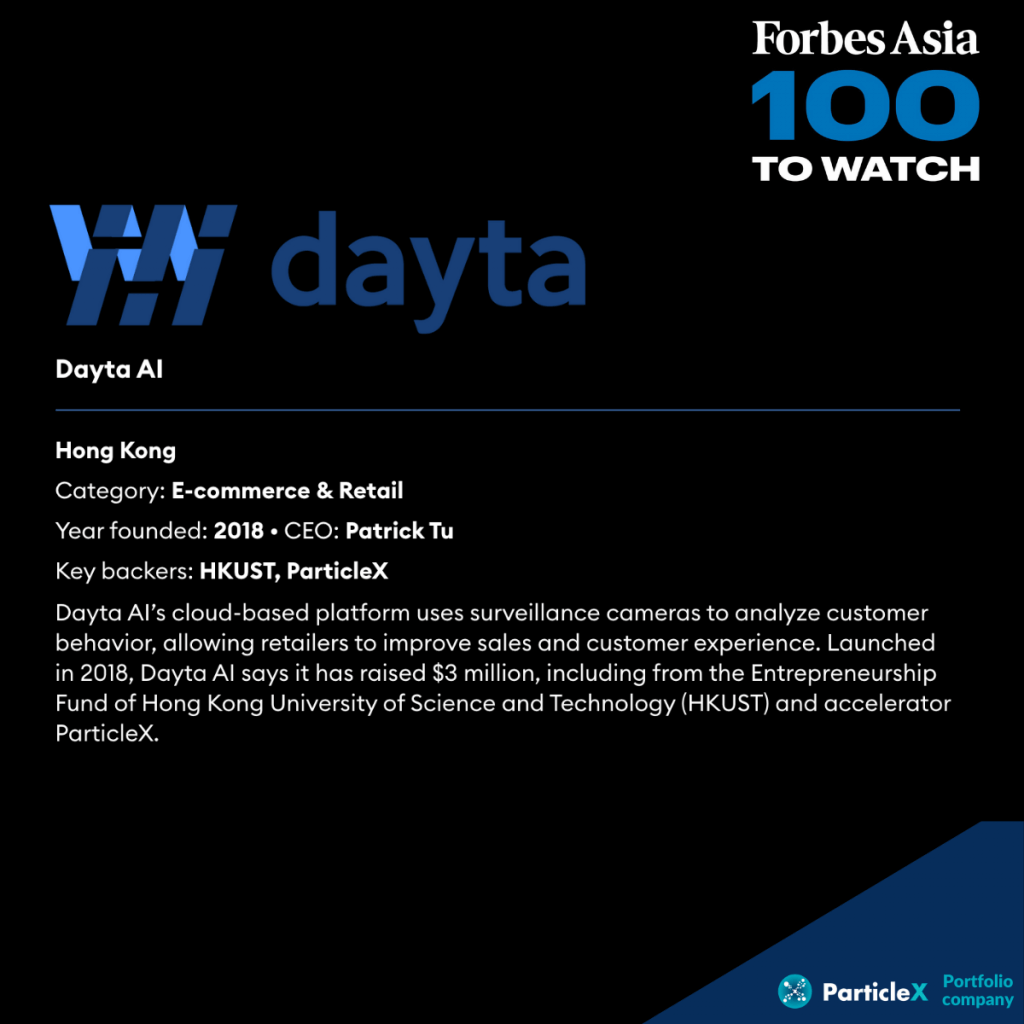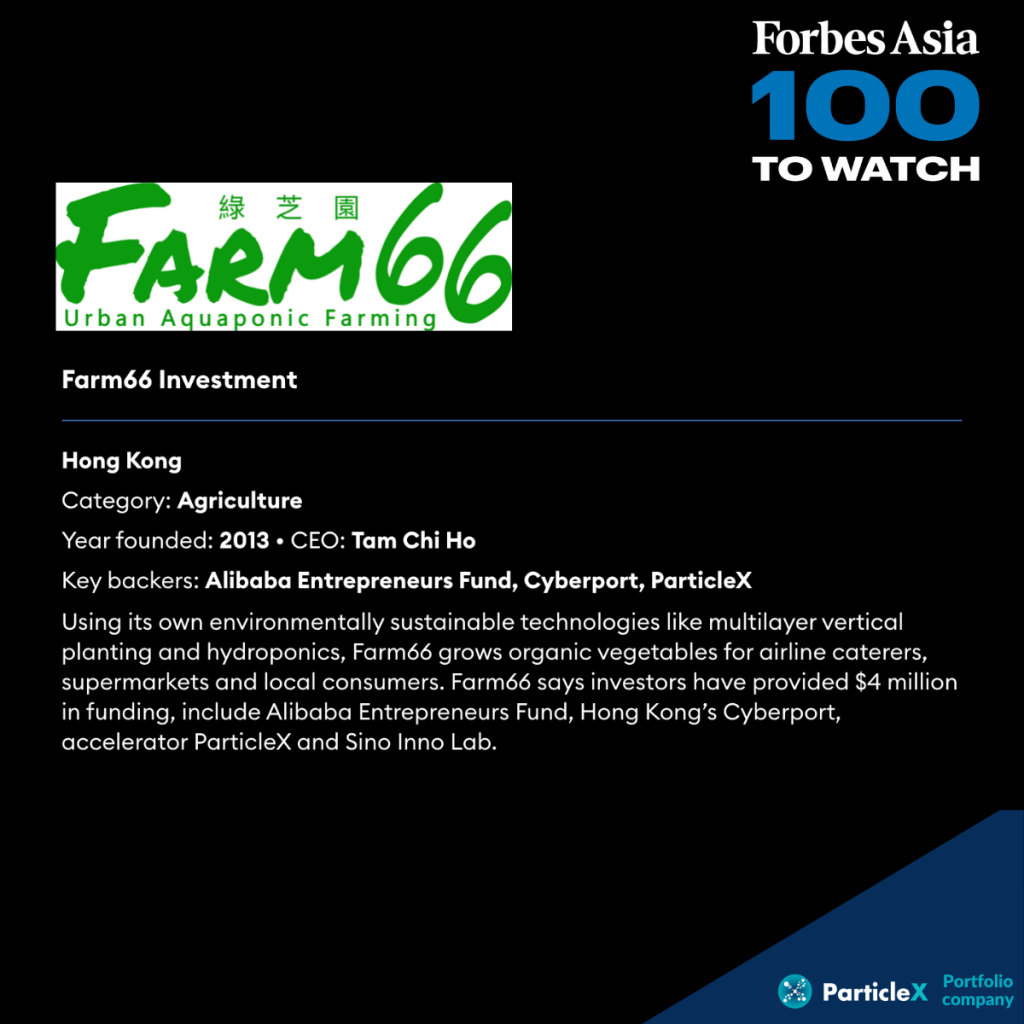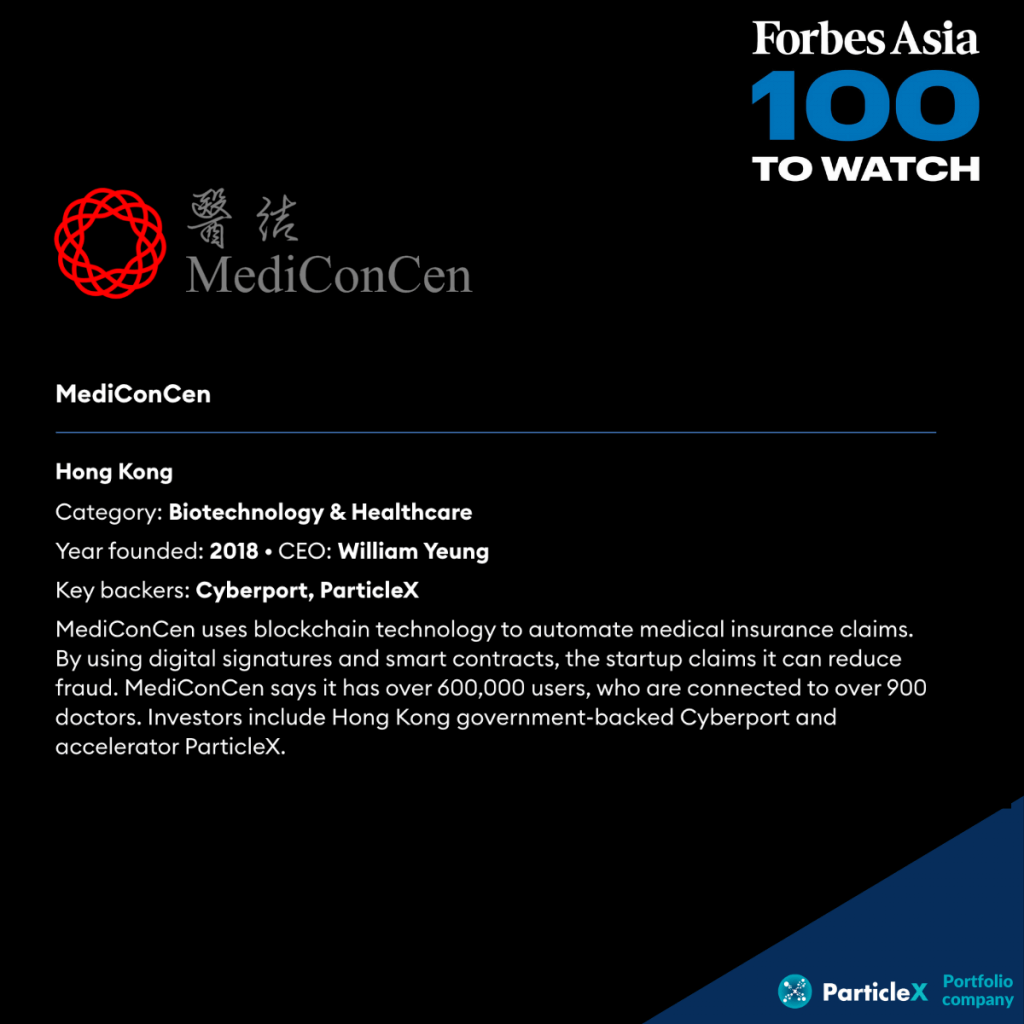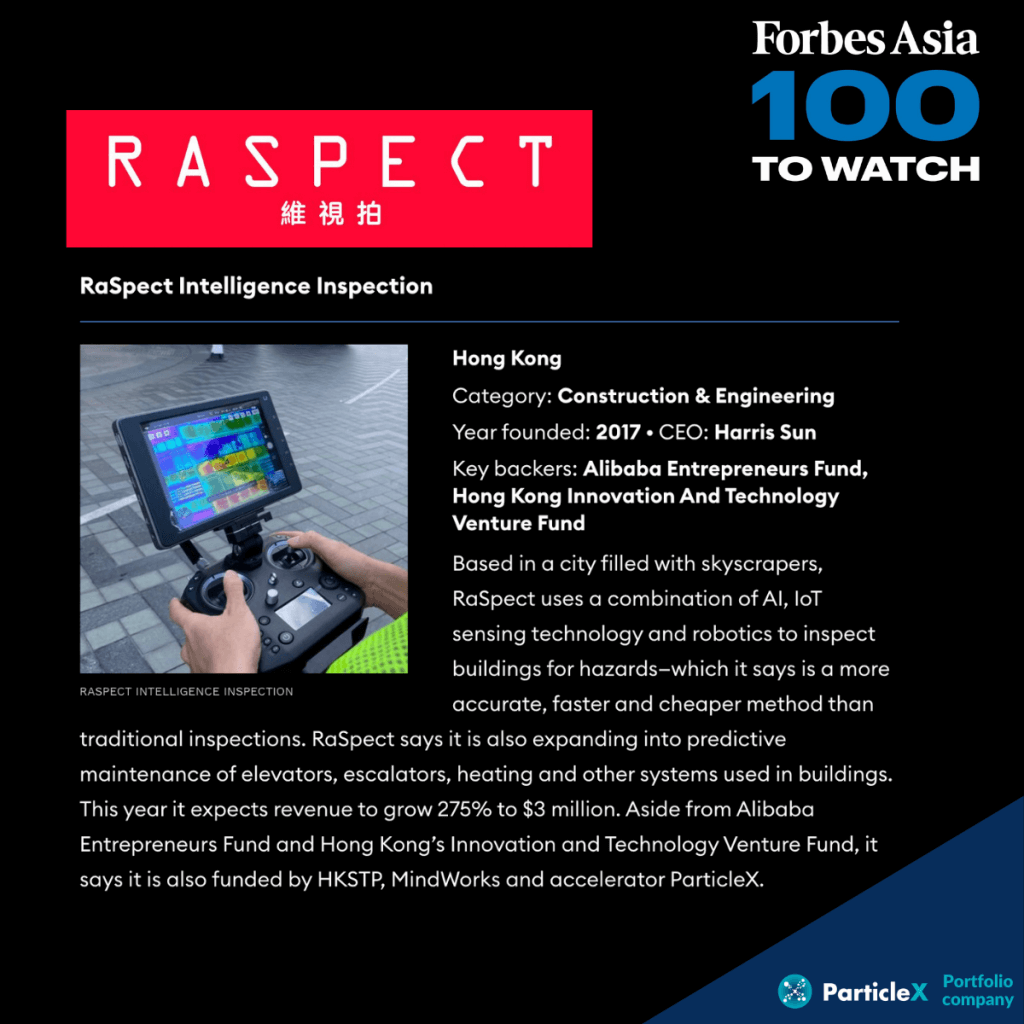 The full list is here: https://lnkd.in/gfU-hX98