14 May 2021, First co-hosted event by ParticleX and Amazon Web Services (AWS) was launched successfully today. Huge thanks to Ir. Andrew Young – Sino Group, Chris So Amazon Web Services (AWS), Harris SUN – RaSpect Intelligence Inspection Limited, Lam Wun Chi – SpaceshipHK and Leo Wong – imBee Limited and our CXO, Mingles Tsoi who spoke at the "Powering Digital Transformation through PropTech". They shared with us their invaluable insights, latest market trend, in-depth analysis on the property life cycle and thoughts on the possibilities of future PropTech.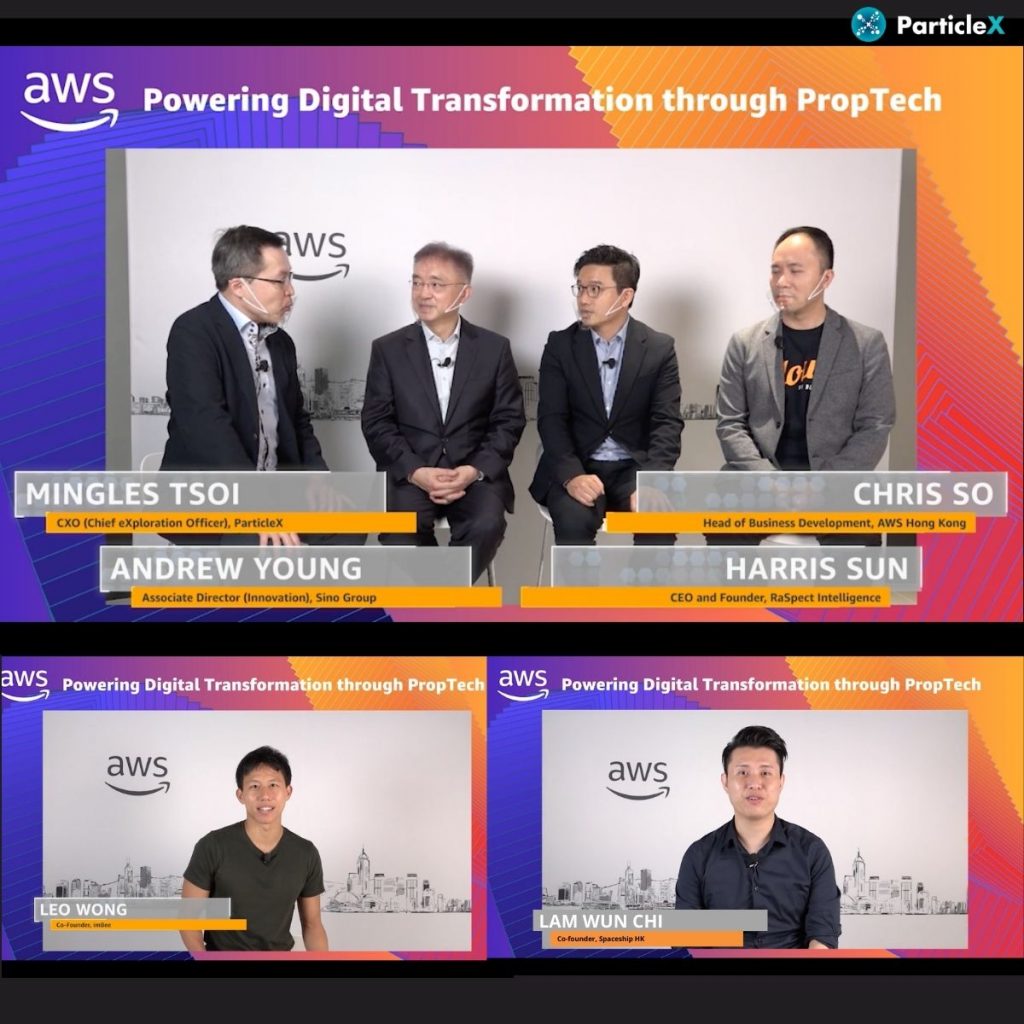 The event brought together the stakeholders from the domain of property and real estate industries, including tech startups, real estate players, cloud solution specialists, education technology experts, investors, just to name a few of the sectors and groups represented. Founders from Spaceship HK, imBee and Raspect shared their experience and recent cases of how property developers or their notable corporate clients are adopting their proptech solutions to increase efficiency and create value.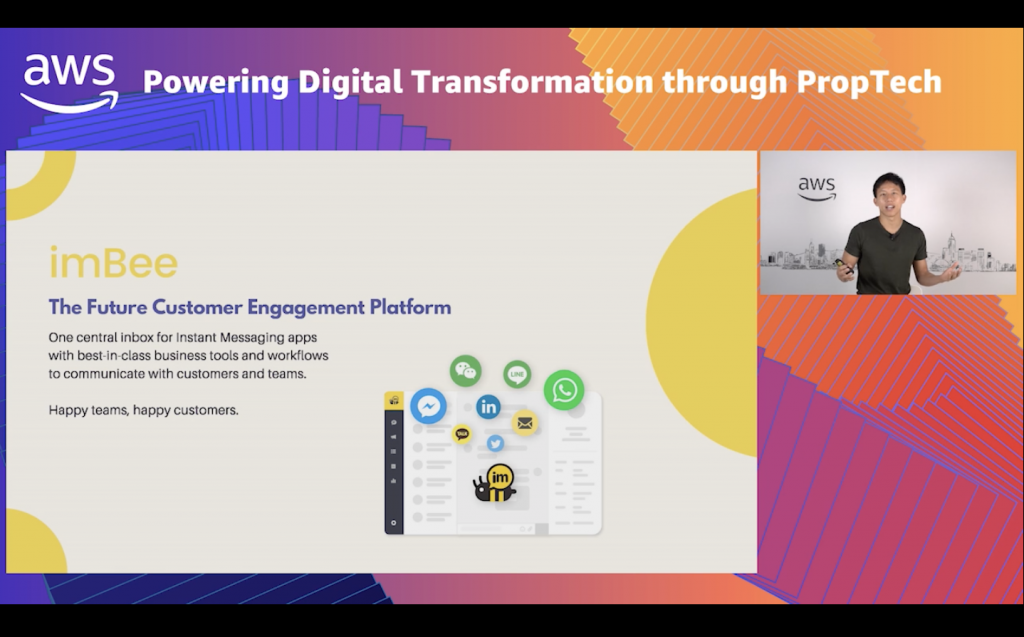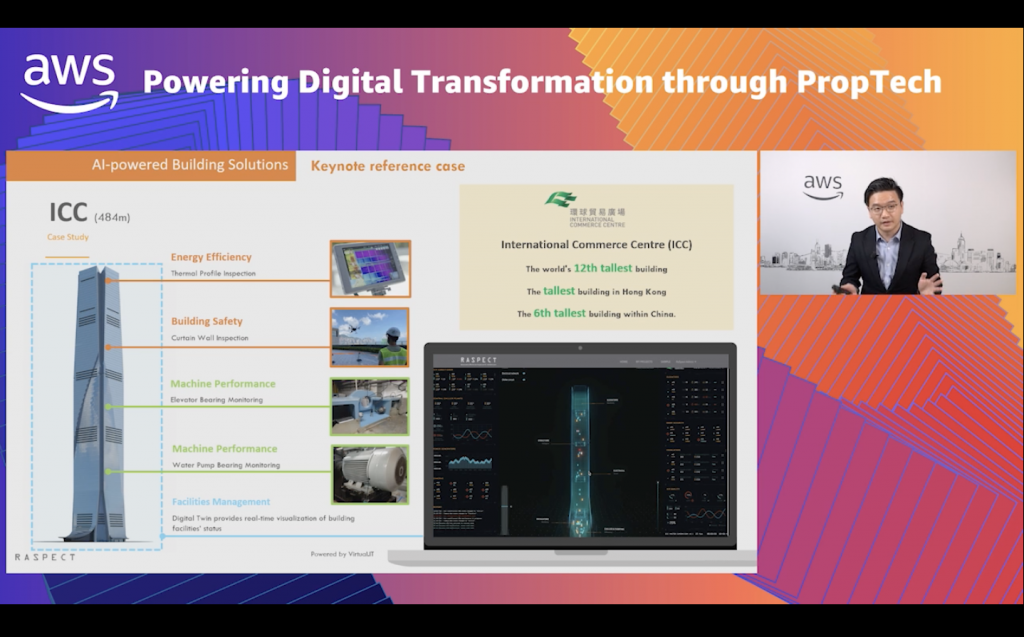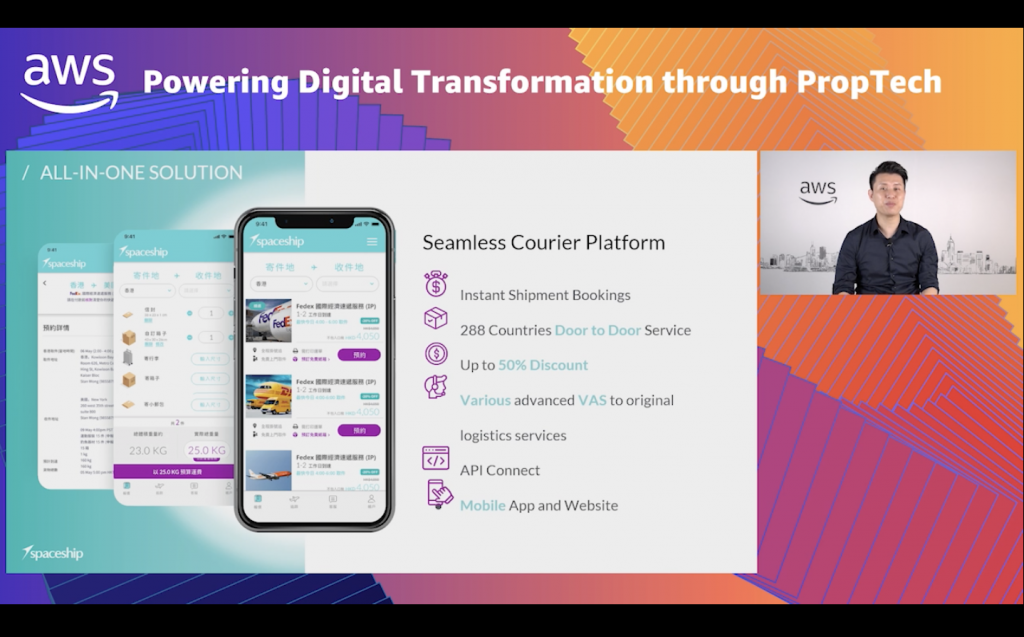 Key takeaway:
1. Data fuels the digital transformation and data asset is critical for corporate to continue to gain value.
2. Quick adoption of using proptech to enhance customer experience, reduce pollution, save energy and create safety environment.
3. Different stages of property life cycle require technology to maintain their competitive edge. Cloudbase solutions, smart-building and automation of the more manual aspects can increase efficiency and create value.
5. Greater concern of ESG practices in the Property and real estate industries. Proptech and sustainability solutions have the potential to change the future of real estate.
If you have missed the webinar, we'll upload the playback for you to view later.
6. We have so much left to explore.
---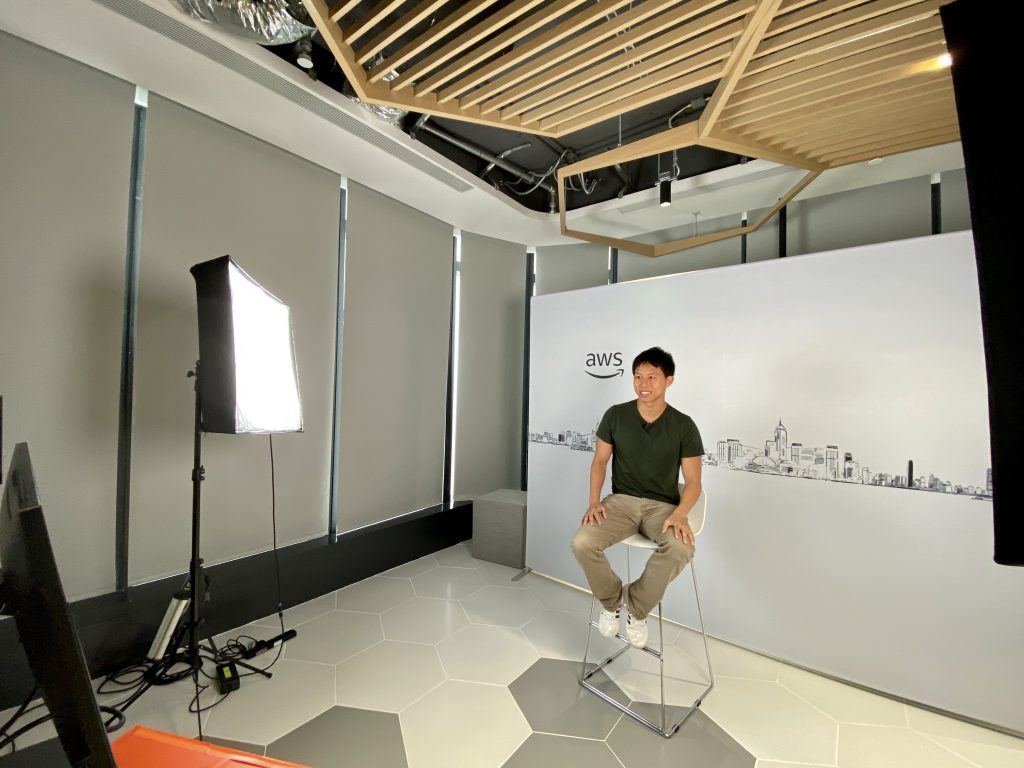 ---
If you have missed the webinar, the playback link is here.
---
Upcoming Event Highlight:
StartmeupHK Festival, Asia's leading annual startup event, returns in a virtual format from 24-28 May. Organised by Invest Hong Kong under its StartmeupHK initiative and guided by this year's theme "Welcome to a Future Unlimited", the Festival's schedule is fully packed with exciting and insightful events, with 14 main events throughout the week that will unlock business opportunities for startups on an international level and discuss the latest ideas, trends and innovation with an audience from around the world.